Have you noticed that most of the time your best performing ad will get all of your volume? You launch a bunch of different ads, and after a few days, Facebook starts pushing one ad more and more over the rest. 
You've found your winning ad! Great job! But now you want to test a bunch of other ads that you think are even better than the old one.
So you put them in the mix and wait anxiously to see what happens. But wait, what the..? They only get 10% of the volume? Wow, so the old ad must be a really good one, or so you think. You add another batch of new ads and pray that these will do the trick. But the old ad is still the best one?!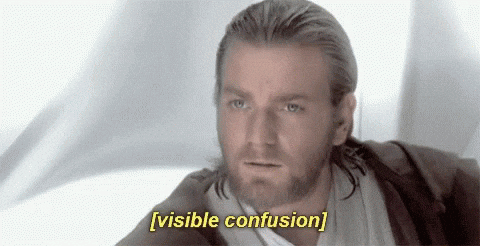 There is a possibility you actually do have the most epic ad ever. But, the question remains  – why can't you beat your old ad? Is Facebook messing with you, or do your new ideas just… well, suck? It could be both. But sometimes, it's neither.
The 2 questions you should be asking instead are:
Why is Facebook preferring some ads over others?

 

Am I testing this right?
Remember: This is not the "perfect almighty ad testing process" that will solve all of your problems. However, you can definitely use this approach across different industries and businesses, and improve your results. And keep in mind that you should always take a custom approach for each client, and tweak the process to get the most out of it.
Why is Facebook preferring some ads over others?
We did an ad correlation analysis to try and get the answers to some of the most common hypotheses: 
What is Facebook actually optimizing for? 

What is so special about the top spending ads?

 How are they compared to the lower performing ones? 
And as you may have guessed, it is a bit complicated.

To make ends meet out of Facebook's results, we took 10 top spending ad sets from 4 different accounts, and compared data through 3 types of correlations.

In order to give you a better understanding of the analysis, here is the setup, the results and the conclusion from the deep dive:
ANALYSIS SETUP
THE RESULTS
THE CONCLUSION
The results gave some obvious conclusions, but also some conflicting ones. The highest spending ads have the highest conversion volume and engagement, as expected, but in reality, the top spending ads neither have the highest ROI, nor the lowest CPA, nor the highest conversion rate! 
Does this mean Facebook is spending my money on ads that suck? Well… no.

Let's say you launch a brand new ad set with a bunch of new ads. After a while, Facebook will start spending more on a few of them. These ads start getting more and more impressions, more engagement, more clicks, and therefore – more conversions. Facebook is indeed optimizing for the lowest cost strategy (in most cases that's what you've selected), and it gets some cheap conversions at the beginning.

But after a while, the algorithm needs to find more users, but not necessarily with the cost per conversion, you were seeing in the beginning. The algo is now moving to a different pool of the audience and the costs won't ever be the same. Therefore the ROI, CPA, and CvR will not be the same as before. But, the top ads are still getting a lot of clicks, and therefore the tendency for a higher CTR and lower CPC.

On the other hand, the ads that are not getting any new volume, are staying in the initially targeted audience pool, and therefore they keep their CvR and the lower CPA compared to the ads that are starting to spend more.

This is almost always the challenge when you're trying to scale an account. You just can't expect to have the same efficiency when spending $1K and $100K. I'm not saying that nothing can be done. I'm just saying that you'll have to work even harder to find your next winning ad.
Finally, some answers. Now that we know a bit more about how Facebook is optimizing and why some ads are performing better than others, let's move to the second part of the puzzle.
Am I testing this right?
This is a question you should be asking yourself even when you don't have this "stubborn top ad" problem. You can always do better!

Here are 5 ways you can improve your testing process and get to your next epic ad.
Challenge the positioning (Go crazy).

Don't just test different ads – test different positionings. The more different angles you test, the better.

Consider the intention of the user.

New users will react differently from users with whom you've already engaged and are familiar with your brand. So you should separate these two segments when testing new ads.

Keep it simple

and clean. In order to get clear results, you must have a clear experiment

.

Consider separating and choosing your audiences, as well as testing different ad formats.

See what works best for you –

CBO, ABO, or A/B test campaign?

Be patient.

When you're in a hurry, it's very easy to make false conclusions.



Want to dive deeper into this and get a detailed explanation of each of these 5 points? Read Part 2 of this article: What do you need to test?
Until next time, keep on testing my fellow marketer!
_____________________________________________________________________________
Do you have some other Facebook testing ideas, thoughts or experiments you want to share? We have a special group just for that! Join our PPC Addicts community.